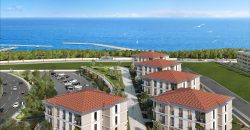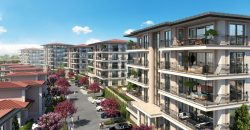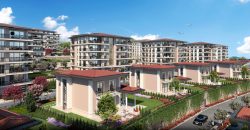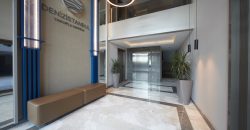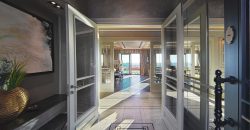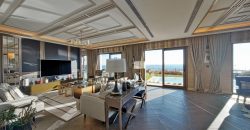 Description
AJ-112 is the only coastal town of Istanbul, taking advantage of its 1,5km coast within the 55km coastline stretching from Silivri to Tuzla is being materialized on a 1,500,000 m2 land as the first ever coast town of Istanbul.
The master plan was designed by SOM Architecture which is one of the leading architectural design studios in USA.
With its own horizontal architectural design, West Istanbul Marina with the capacity of 900 yacht, beach, 1.5 km coastline, sports club, private school, hospital, seaside cafes & restaurants and shopping mall, the project offers utterly a town concept.
The project contain four stages:
Sedef Mansions will enhance the value of AJ-112, making its debut with the options of 3+1 and 4+1 flats, and 4+1 and 6+1 villa types.
The stage of Sedef Mansions maintains the serene life style routine of AJ-112 with its large balconies, convenient rooms, and high rate of landscaping. It is also highly satisfactory in terms of comfort with indoor and outdoor parking spaces, 7/24 security services, and proximity to midclubs…
Family life style from 1+1 to 4+1 waits for you in low-rise Mercan Mansions with 2 apartments on every floor… You will be a part of exclusive life in the mansion culture where the luxury, comfort and functionality are crowned with a deluxe entrance…Visual richness you will experience in the balconies with unique sea view will color up your life in Mercan Mansions. You will have the privilege of detached garden inside the mansion with "Terrace Garden and Balcony Garden" options in Mercan Mansions…
With 5 different types of villas, a special concept which enables you to see the sea as far as you might, and offers you a life far beyond your expectations. Architecturally, the concept adapts the eligibility of the classical style to modern life thanks to its double deck tall columns, frontal jamb design, stone paving and alla turca roof tiles. You will experience peace and comfort in the exclusive world of Marina Houses, which are distinguished from the other villas by their special features.
Duplex terraces and motel-style detached apartments will give you the feeling of living in a villa. You will be able to watch the amazing meeting of blue and green from the balcony of your home.
Peaceful life, high quality products and innovative approach continue in the Marina Residence just like all the stages of Istanbul's only seaside town. You will enjoy your home without compromising your comfort thanks to experienced site management and 24/7 security service.
Midclubs:
midclubs are located in the middle of the AJ-112 stages, on a 13,000 m2 area. At the same time, it promises a complete life-club experience with a parking lot of 180 cars and relaxation areas, which allows 250 people to exercise in a relaxed atmosphere. You will have the pleasure of doing sports with its luxurious sports equipment and user-friendly solutions.
Address
Address:
Marmara Mah. Ulusum Cad. No: 4/1 Yakuplu Sahil / İSTANBUL
Country:

Turkey

Province / State:

Istanbul
Open on Google Maps