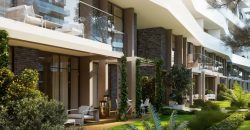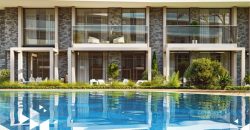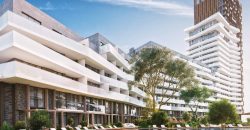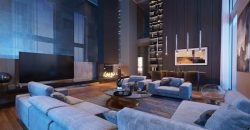 Description
FOLKART INCITY blends elegant architecture with comfortable living spaces, combining shopping, sports, nature, and entertainment with the city's dynamism. Located in the coveted and developing area of Bornova Yeni Kent, FOLKART INCITY has everything you need to make life easier.
FOLKART INCITY is just a few minutes away from everything that makes Izmir what it is. Located in the Bornova Yeni Kent area between Ankara Street and the Metro line, FOLKART INCITY brings the whole city to your doorstep: the Metro stop, highway connections, shopping malls, hospitals, and educational institutions.
Located in FOLKART INCITY to meet different needs, the studio combines functionality and comfort in 1 + 1, 2 + 1, 3 + 1 and 4 + 1 apartment types. You will feel the modern line of FOLKART INCITY, where every detail has been meticulously pored over.
At FOLKART INCITY, you will be in the midst of entertainment with exclusive areas that appeal to all people and tastes: a library, karaoke hall, cinema, chess and game rooms, and more. You will stay in shape at the impressive sports centers and enjoy your share of greenery in the grove areas.
Sport becomes part of your lifestyle at FOLKART INCITY. FOLKART INCITY brings healthy days to your life with outdoor and indoor swimming pools, a sauna, vitamin bars, game parks, tennis and basketball courts, and a soccer field.
An elegant and tasteful road will connect FOLKART INCITY to Folkart Time, where everything you need is in one place. FOLKART INCITY will become the new central attraction of Izmir with its seating places, special landscaping and illumination. At FOLKART INCITY, you will enjoy living in the center of Izmir and being close to exclusive brands, special entertainment areas for children and adults, big home improvement chains and supermarkets, places to eat, Mektebim College, and other prestigious educational institutions.
Address
Address:
Kazımdirik Mahallesi, 296. Sk. No:2, Bornova/İzmir
Country:

Turkey

Province / State:

Izmir

City / Town:

Bornova

Postal code / ZIP:

35100
Open on Google Maps