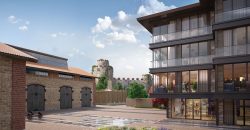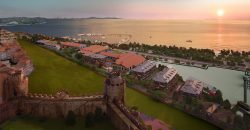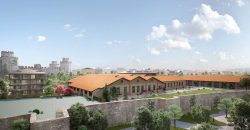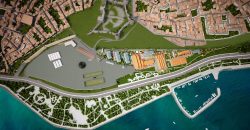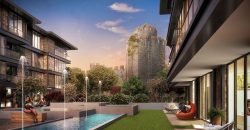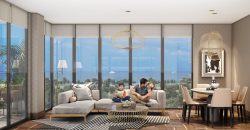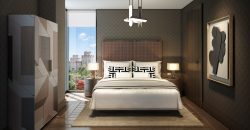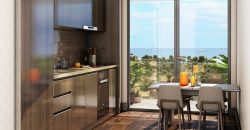 Description
AJ-110 İstanbul Project will set a global example in fields such as proper restoration of historical buildings, erecting new structures in the city with a contemporary architectural approach and building with a sustainable design approach and it is designed precisely by taking into account features such as respecting the historical silhouette, relationships with ancient monuments and the spirit of the space.
AJ-110 Istanbul is located in a central district with easy access to locations all around Istanbul and it is situated right at the heart of life with an extensive transportation network including alternatives such as sea, land and mass transportation as well as nearby educational institutions, hospitals and shopping malls.
AJ-110 Istanbul presents a limited number of distinguished life alternatives right at the heart of the Historical Peninsula in apartment blocks with a maximum height of ground floor plus three floors and 1+1 to 6+1 layout plans, and offers a luxurious life and rewarding future so that you can enjoy each and every moment.
AJ-110 Istanbul, planned as a holistic life concept, offers a delicious tasting experience created with refined flavors for the elite guests at the restaurants combining all the colors, energy and joy of the ancient city and provides a life full of all privileges.
With AJ-110 Garages, which were once used for maintenance and repair work of the trains, are now revived with a brand new life project; AJ-110 Istanbul, and have become a canter of attraction inspired by history with a sense of cultural sensitivity that might be sustained for centuries.
With restored spaces preserving the essence of history AJ-110 Istanbul combines the spirit of old Istanbul internalizing very special stories and the modern social life of the present day.
Address
Address:
Yedikule Mahallesi, Gültekin Sk. No:9, Fatih/İstanbul
Country:

Turkey

Province / State:

Istanbul

City / Town:

Fatih

Postal code / ZIP:

34107
Open on Google Maps