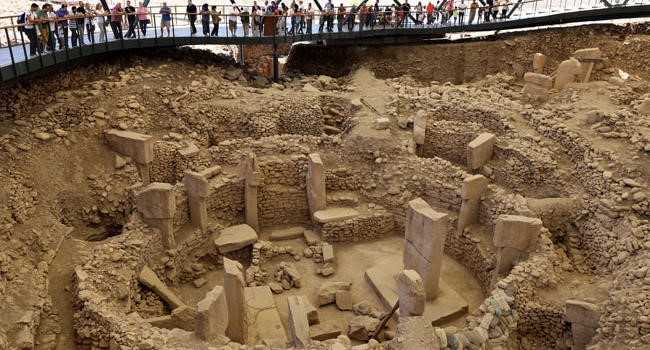 President Recep Tayyip Erdoğan on March 9 inaugurated the ruins of what is thought to be the world's oldest temple.
"Turkey is an open-air museum," said Erdoğan, speaking at a ceremony at the Göbeklitepe archaeological site located in Turkey's southeastern province of Şanlıurfa.
Erdoğan added that archaeological research should be promoted in order to uncover more historical artifacts and sites in Anatolia region.
With 2019 declared as "the Year of Göbeklitepe" in honor of the 12,000-year-old temple, the region expects to be thronged by tourists.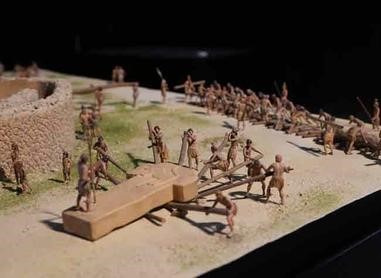 Göbeklitepe has been on UNESCO's World Heritage Tentative List since 2011. The site was added to the UNESCO World Heritage List in June 2018.
Erdoğan said the ancient site contributes to the common cultural treasury of humanity, and that it has already become a "very important reference" in terms of showing the deeply rooted civilization in Anatolia.
Turkey's Culture and Tourism Minister Mehmet Nuri Ersoy said Göbeklitepereveals that Anatolia is the cradle of civilization.
Ersoy said: "With its stylized human symbols, enormous animal reliefs and architectural structure, Göbeklitepe has overwhelmed many of the answers we thought we knew in the world of archaeology and history."
Vice President Fuat Oktay, presidential spokesman İbrahim Kalın, ministers, parliament members, Şanlıurfa's Governor Abdullah Erin, Metropolitan Mayor Nihat Çiftçi, and Angel Gutierrez Hidalgo de Quintana, head of economic and social development of the EU Delegation to Turkey, were among the participants.
The remains were discovered in 1963 when researchers from Istanbul and Chicago universities were working at the site. Since then, the excavations have never stopped.
The German Archaeological Institute and Şanlıurfa Museum have done joint works at the site since 1995 and have found T-shaped obelisks from the Neolithic era measuring 3-6 meters (10-20 feet) high, and weighing 40-60 tons.
During the excavations, 12,000-year-old diverse artifacts like 65-centimeter-long (26-inch) human statues were also discovered.
Source : http://www.hurriyetdailynews.com/largest-orientalist-painting-in-turkey-restored-141758